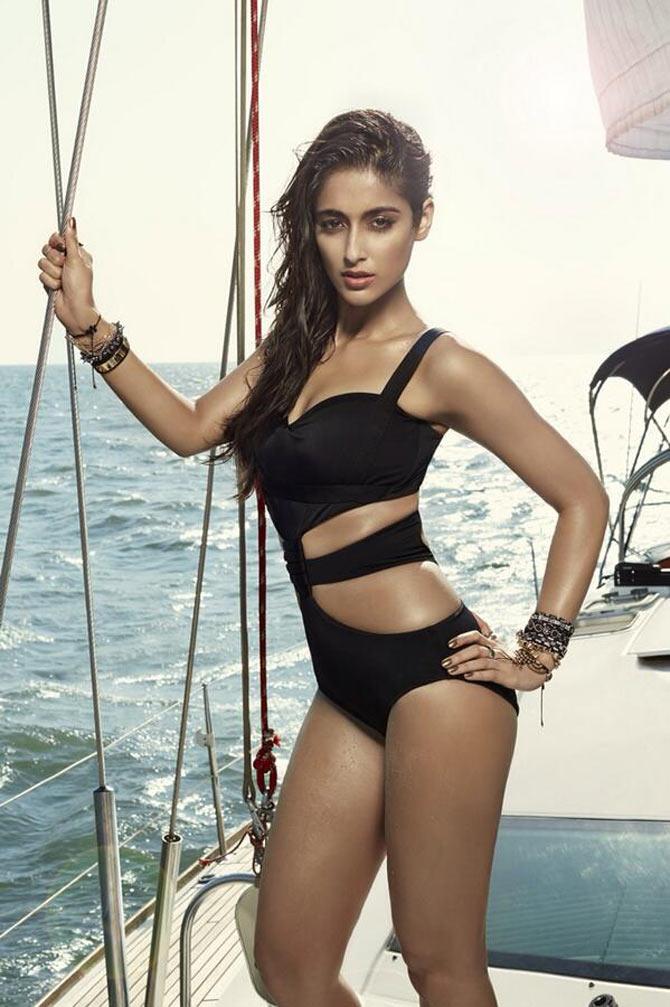 Image courtesy: leana D'cruz/Twitter/ Rediff.com
Ileana D'Cruz, whose latest film, Main Tera Hero, is running in theatres is looking smoking hot on the latest MW magazine cover.
The 26-year-old actress tweeted this picture, and had a message: 'I was actually seasick during this shot…yep had a constant burping competition with myself!'
Ah well, burp or not, we are surely feeling the heat with such fabulous curves of this actress who is getting popular by the day. The next film we are going to see Illeana in will be in a rom-com titled Happy Ending, alongside Saif Ali Khan
Ranbir Kapoor and Katrina to Live-in?
Well,  the whole tinseltown is aware of their relationship, but the couple seems to be taking it several steps higher now. Buzz is that Ranbir Kapoor and Katrina Kaif are deciding to live-in together. And apparently, father Rishi Kapoor isn't all that pleased to hear the news.
It's being said that Katrina comes to the KApoor residence, Krishna Raj, quite often and this is something that irks Papa Kapoor. The fact that it further is going to invite paparazzi is something that is surely more bothering for him.
Ranbir is currently shooting for Bombay Velvet. As of now, he is looking for a place where he can spend some time alone with his lady love. Well, whatever it is, we are waiting for the day when it actually happens
This is the LM team. We at LM are people from different walks of life with shared passions. And that's what we bring to our articles.

Happy Reading!