P.S. this article is a repartee to "Why Women Are Crazy".
Pop. Pop. Pop. A lot of things seem to be going "pop". Ahan!Yes, we know THAT too :). So you start with learning romance. We guess you learned a trick  or two (read: your preferred style). On your own you wouldn't have gone much far. Anyhow, we acted nice and played on. You played and moved on.
Guess after all the experience you still haven't learned the master trick. This is called starting with sex (P.S. "women are crazy" started with the blame game).
Well, you did a good job when you said that you are not a male chauvinist. And, I know the soothing effect that bitching has on the opposite gender. After all isn't it the only safe way to get in touch with the Yin in your Chi. Ah! You got a crazy one from me. (You see, I agree that the lot is an absolutely crazy one.) It's just the explanation that is driving me nuts.
Scared of (it)? What Are You Talking About BOY!
Well, I won't use the word as it sounds so damn mechanical, but if woman can think of it as Shakespeare definitely she is a genius. You can call her crazy there.  That said, she is equally good as sinning as well. Don't you know chocolates are a sin and she handles them well too.  However, (it) alone is boring enough for her to walk away. You see the whole rolling thing was never the problem; it's the lack of intimacy.
Now the question is – and that's the only question – How is she still awake and you darn snoring your way to heavenly dreams.
You might be thinking "That's more than crazy to ask for – stay awake with your girl (friend); isn't it?"
 They Are Always Mad (Ahem! I Second that)
 "Gosh, what are you doing?" "Why are you here," "Why are you wearing this?", "Why can't you behave!? How do you know her? "Why are you so gross?" *yelling* Arghh!!! Ok, I can't resist, "Eee! Can't you get your grammar right?
So how would you like it if she entered your office meeting without asking, turn up unkempt and with a whole bunch of stuff toys??? Tell me you'll cuddle her right away. Get the idea?
"Periods" of Misery (You be Damned)
Let me tell you this PMS is real and it is BAD. And regardless of PMS you are her punch bag. This one will always work *grin*.(Yes, even when she is 40 and way past her menopause). After all you love being her punch bag *a bigger grin*.That's not crazy; that's some skill to make you wolf-whistle. You said you are learning. Well, they are too.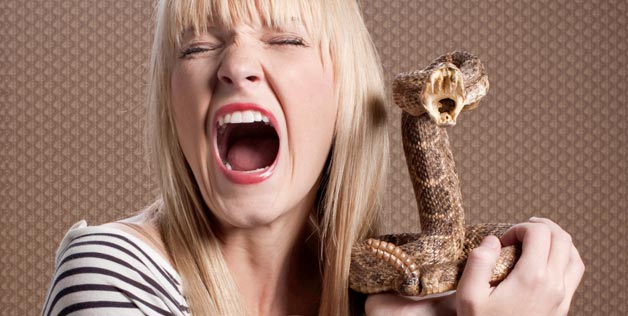 (Don't we look more like this)
All right, by now you must be feeling crazy enough. You have your reasons to feel so, we have ours. Good luck with your girls (tell me if you come across a woman, someday) 🙂