If choosing a quaint island town over a bleached-out exotic beach destination is on your travel agenda, Langkawi is a place to be fully won over by. Once your trip comes to a close, you'll fly back home reinvigorated and replenished in warm colors and culture.
Or if you're just wanting to weasel out of winter's chilly gloom, again, step right in.
For our group, it was a bit of both.
Now, the sights in Langkawi are not your average Joe.
(The article was originally published here).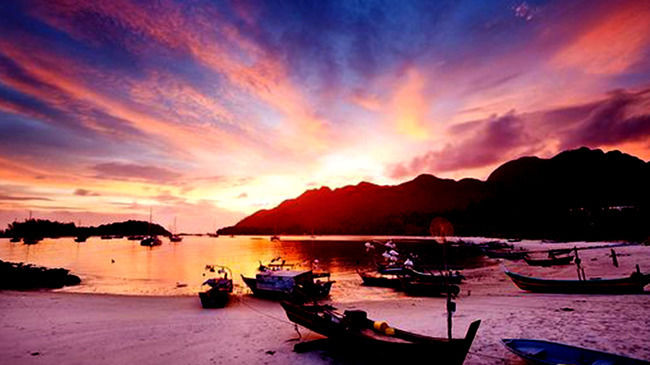 Sauntering through Langkawi is just like being in the company of glorious jazz. Plug into it till piquant. The little hut houses along the road as you drive around in the island, the rains that turn the small pools around waterfalls into open jacuzzi, the relatively untouched-by-modernity town, the schmaltzy shops — they're all too assured in their manipulative flair.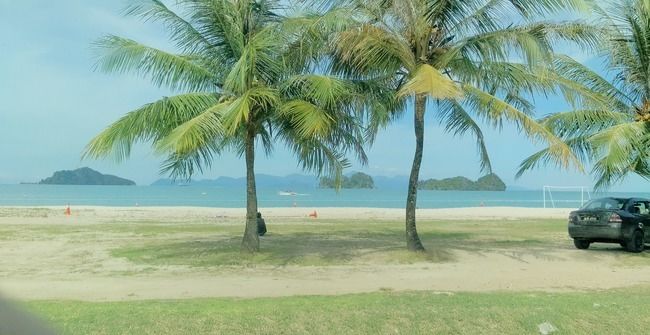 Yes, the weather is a notch below good, and everything is cooked in fish oil. Damn the imperfections, it's perfectly kosher.
So here's the thing, Google doesn't show Langkawi a lot of love when you type in "best beach destinations in Asia."
Does it matter? All the time.
Should it matter? Well, who am I to dole out the "shoulds" and "musts." All I know is that when a place is leaving you spellbound with nothing but subtlety and raw grace, you've got to endorse it.
But wait, you're one of those who're looking forward to enjoying a standard island town holiday. Rest easy, there is plenty of that in here, too:
Clear water beaches. ✓
White sand. ✓
Water sports. ✓
Scenic views. ✓
Tropical wilderness. ✓
Eye candies. ✓
Meals straight from the sea. ✓
Razzmatazz. ✓ and ✗
Alright I'll leave the last bit for you to decide. To me, Langkawi's nightlife is fairly meh. But then, I didn't go there for bling bling.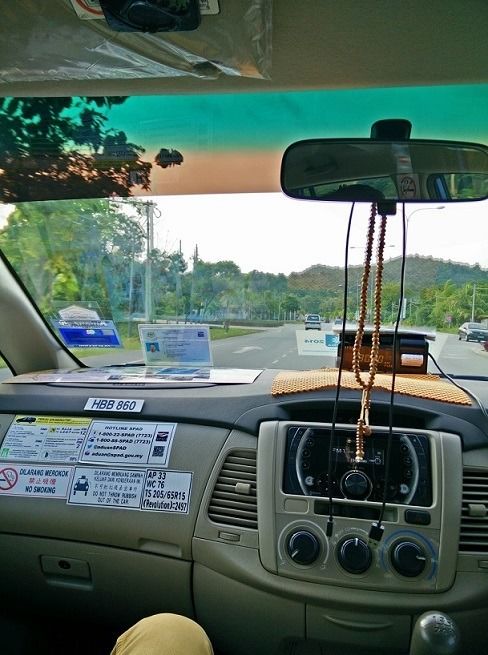 200 Ringgits for an entire day of loitering around in Langkawi in a taxi isn't a bad deal at all, especially when you have the driver picking you up right from the hotel, at whatever time you please. Also, with not a clear places-to-go list in mind, we needed a local for company. And who better than a cabbie. If there wasn't a lot of fun to be had at a popular tourist spot, we'd just ask him to take us someplace more interesting. And he took us straight to the sea.
The Day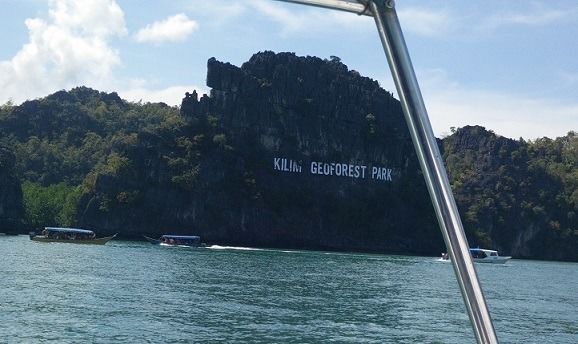 The best way of spanning the vast sea is to get on a speedboat and let the adrenaline take over. That's how the day at Kilim Geoforest Park was mostly spent, and it was every bit as fun as I hoped. Keeping the random rambling aside, here's what we explored at the Geoforest Park:
The blue lagoons were cathartic, beaches exquisite, eagles fascinating, but what I was taken the most by were the mangroves. The through-the-woods wilderness was unworldly. The mystifying hums and echoes coming through the trees were pleasantly creepy. This was that one-time experience when even after being walled by "sights to behold" there hardly was a touristy vibe. It was more like being lost in a wasteland with just a lot of water flowing right through it. The terrified-of-lizards me was anticipating a crocodile attack and feeling excited about it. So double bonus points all around.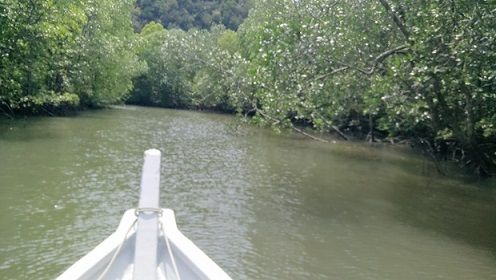 I've seen beaches and those ridiculously beautiful blue waters before, but mangrove forests was an experience I'm going to take with me to ..… you know, till it gets really, very, old.
On our way from the Mangrove forest to the vast stretch of sea, we stopped by at a seemingly small establishment. From a distance, it looked like a cheap lakeside restaurant that should serve okayish food; the thick accent of the guy piloting the motorboat didn't help.
The Twist: Nobody from our group has ever seen or heard of these diverse breeds of fishes before.
Let's say that again because this is important.
None among us has ever seen or heard of these diverse breeds of fishes before. And until I had this eureka moment of mine, I have also been blissfully unaware that fishes (save for whales and sharks and the other monster variations) could be so lethal. So they had this Chironex fleckeri that can kill you with its venom. Yes, a fish.
Then there were Sting Rays, the Jellyfish, Moray Eels, Horse Shoe Crabs, and a few more dangerously exotic fishes that we were this close to, from a distance.
The Quarters
Quarter 1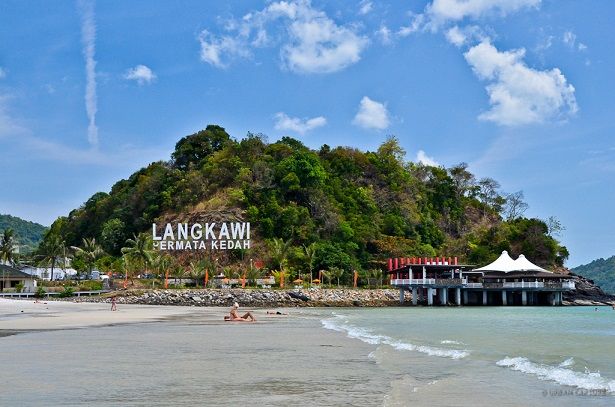 We were anticipating pristine beaches, beautiful sunset, diverse and delicious cuisine, and a good shopping experience; and we did get most of it (well, not the prettiest beach you are gonna see, but a good bit of fun nonetheless).
Busiest beach town in Langkawi, Cenang is home to several picnic pavilions, restaurants, touristy shops, and pretty happening beach. So we did all the cute stuff — took a walk, splashed in the waves, looked for seashells, etc. We found a nice little restaurant right on the beach where we ordered duck, a pint of beer, and fish. Buoyed by the local flavor, the food was the perfect antidote to the daily junk we eat.
Quarter 2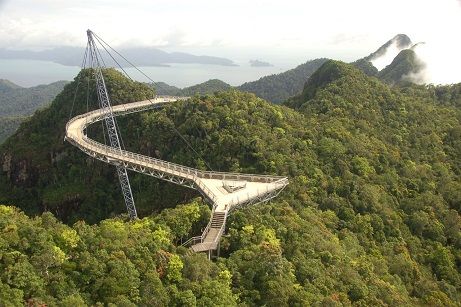 My cabbie, and just about 359 more locals, sold Sky Bridge to me as the Don Bridge (if you still don't get the connection, SRK's Don was shot here.) I was sold!
So, you know about those places where every word is like "HolyShitThisIsAwesome"? Yup, you got it.
Quarter Last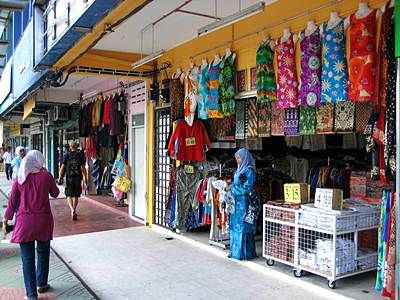 Langkawi is duty-free. So you 're gonna find generously priced chocolates and cosmetics everywhere.
Also, booze. You would want to stock up at least 3 bags full of it on your way back. I was just too excited for the fact that a pint of Corona you get for 200 rupees in Delhi could be bought for 60 rupees (4 Ringgits) from any liquor shop in Langkawi. Anybody who knows me knows this now!
A useful FYI to end the article with? I thought so.
Latest posts by Rohit Raina
(see all)